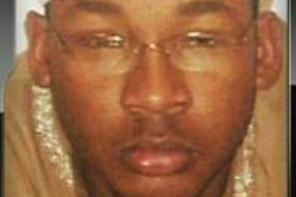 Jamisha Houston is five months pregnant and facing life without her baby's father.  A D.C. teen, David Lee Robinson, 19, was killed early Sunday morning, gunned down police say over his pair of tennis shoes.
Robinson's family is angry as they grieve the death of a young man they say had so much to look forward to.
He was working and about to get his high school diploma. Now he is dead. Police say his killer took his pair of Nike Rookie basketball shoes that he was wearing.
"And they only 200 dollars," says friend Kayla Ferguson. "All these guys claim they got so much money we don't they just go and buy a pair of shoes instead of taking somebody's life over them."
Friends and family say he was hanging out with his cousin in Northeast Sunday morning and they were on their way home standing at a bus stop when police say an SUV with three or four men inside rolled up.
One man jumped out grabbed Robinson's shoes. The cousin got away but Robinson was shot and killed.
"Every time a new sneaker comes out, Jordan, Nike for 200 dollars some young person gets killed. for what reason?" asks the victim's uncle.
(Visited 48 times, 1 visits today)