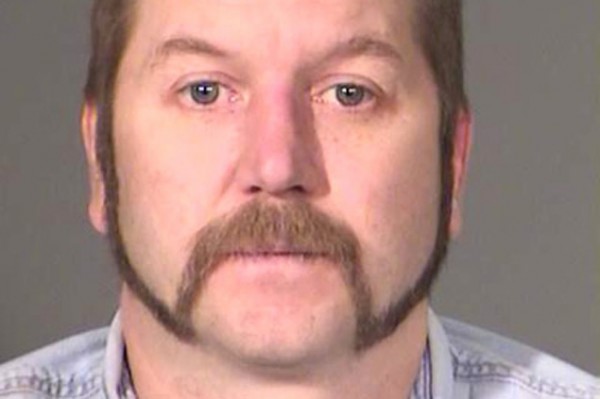 A Wisconsin man accused of beating his wife is saying that a ghost did it.
Police in Fond du Lac, Wisconsin arrested Michael West, 41, after responding to a domestic disturbance on the night of Jan. 15, according to a criminal complaint posted by thesmokinggun.com.
West's wife Rebecca was "crying very hard and was bleeding out of her nose" when cops arrived at the scene, according to the complaint.
She told police her husband punched her in the face several times and strangled her until her vision went black after an argument about financial issues.
When police asked Michael West what happened, he said his wife had fallen several times, injuring her face.
When police asked about the marks on her neck, West changed his story.
"A ghost did it," he said, according to the complaint.
Cops said West cursed and tried to resist as they arrested him.
(Visited 31 times, 1 visits today)