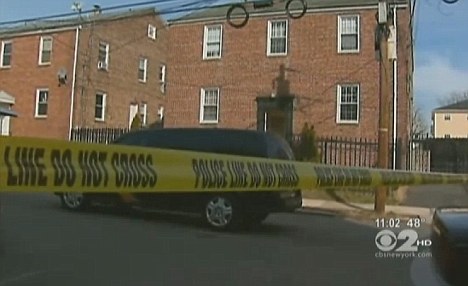 A two-year-old has died after being shot in the mouth by his mother's boyfriend in what police have called a 'senseless crime'.
Wakir Bryant, 27, was arrested after allegedly shooting toddler Mikhy Robinson at his mother's Newark, New Jersey apartment.
Mikhy's mother woke on Friday morning to see her boyfriend holding the bleeding child and saying repeatedly: 'I'm so sorry.'
Bryant drove Mikhy and his mother to Newark Beth Israel Medical Center before fleeing. The boy was pronounced dead at the hospital.
Bryant was arrested on Friday evening on aggravated manslaughter charges and weapons offences. Bail was set at $1 million.
(Visited 50 times, 1 visits today)