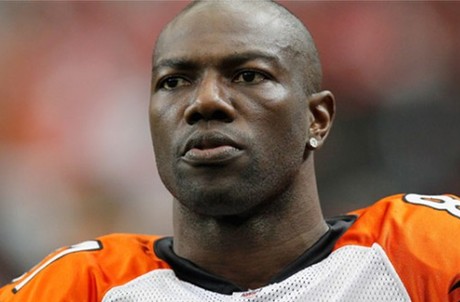 Terrell Owen's fall from grace should serve as a cautionary tale for all young pro athletes. Once a top star in the NFL, Owens has been reduced to playing football in the little-known Indoor Football League in order to pay his debts.
According to reports, Owens is facing foreclosure on two high priced condos in the Dallas area. The condos will be auctioned on March 6.
Owens has downsized since being out of the NFL. He sold his New Jersey home for half the price he paid for it and he is seeking a buyer for his mansion in the Atlanta area.
Owens earned nearly $80 million during his playing career. However, he hired untrustworthy money managers and currently pays $44,600 per month in child support for his four kids.
(Visited 123 times, 1 visits today)