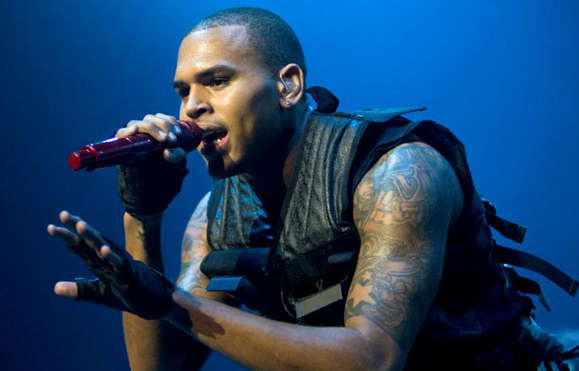 Singer Chris Brown is accused of snatching a fan's phone after she took a photo of him outside the South Beach club Cameo.
The 24-year-old Miami woman, told cops she was inside Cameo during the early hours Sunday when she saw Brown, 22, and fellow artist Tyga leaving the nightclub through a side door.
The woman, Christal Spann, and her friends followed Brown and Tyga outside, where she saw him get into his black Bentley, according to a Miami Beach Police report. Spann approached Brown and took a photo with her iPhone 4S while he was sitting in his car.
That's when Brown allegedly reached through the window, took her cell phone from her hands, and said, "Bitch you ain't going to put that on no website," Spann told police.
Brown then rolled up his window and drove away with her iPhone.
Brown is accused of one count of Robbery by Sudden Snatching.
(Visited 26 times, 1 visits today)