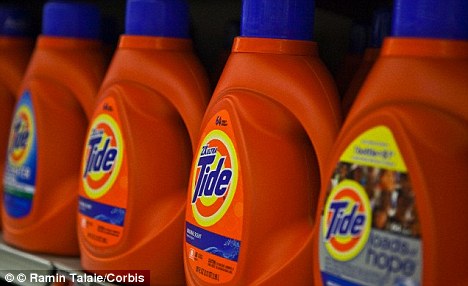 Police in West St. Paul, Minnesota, arrested a man who allegedly stole up to $25,000 in Tide laundry detergent from a supermarket — stealing bottles by the cartload almost every day for a month.
It's unclear what Patrick Paul Costanzo, 53, planned to do with all of the laundry soap, but it is enough to wash more than 82,500 loads of clothing.
The store called police after managers realized up to $25,000 worth of Tide detergent had gone missing from the inventory over the past 15 months.
Surveillance video revealed a man, later identified as Costanzo, taking bottles of detergent, and other items he hadn't paid for, to his car in a cart, according to police.
A study of the store's security tapes showed Costanzo allegedly stealing detergent in this four to five days a week from January 1 to February 7.
The estimated value of the Tide that was taken during that time was $6,300.
(Visited 34 times, 1 visits today)