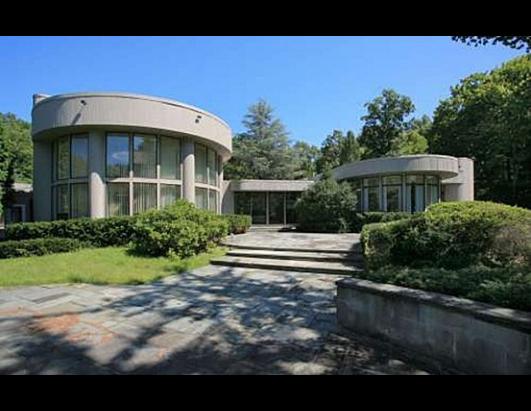 Whitney Houston's death might be the thing realtors needed in order to sell her vacant Mendham, New Jersey Home.
According to a listing on Carproperty.com, Robert Cross — the listing agent — touts that the home is the 'scene of the activity that brought the musical diva down.' Houston's home, which was seen in the 2005 reality show 'Being Bobbi Brown', according to the site, is listed for $1,750,000.
The ad shows pictures of the late singer and pictures of the Beverly Hilton, the night she was found dead. The mansion, located at 22 North Gate Road, has been on and off the market for years. Local police confirmed that Houston officially moved out two years ago. The home is not listed on the MLS as of now.
On the phone today, Cross said the listing is private with Rare Realty, out of Beverly Hills, and has been since it went on the market. He said he believes his advertising tactics onCarproperty.com, are unavoidable and have helped get the house attention. Since Houston's death, he said the interest in the house has doubled.
Cross confirmed the house has not yet been sold.
Neighbors, who knew Houston, call the advertisements tacky and distasteful.
"It's definitely in poor taste," said one neighbor.
Mansion of Whitney Houston, which is situated in New Jersey, is put up for sale for $1.75 million. Houston lived in the house for more than 15 years.
The mansion has five bedrooms, five bathrooms, a garage for four cars and 116 square meters total area.
(Visited 142 times, 1 visits today)