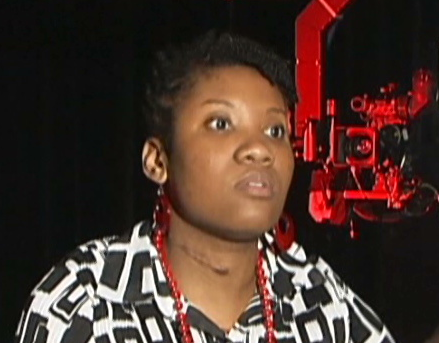 Kaneshia Jenkins says she was surfing the internet looking for a job for her husband… that's when she landed on Nels Finance — a company that lists jobs around the world and provides criminal background checks for $177.
Jenkins says, "it's doing security overseas so it's suppose to be an international background clearance so you can go overseas and work."
Jenkins says after she paid the money she never heard back from Nels Finance. So, she called and asked for a refund.
"He was asking me why so I said I've just been looking online about your company and I didn't see anything favorable about what you say you do," says Jenkins.
Jenkins says that's when a man who identified himself as a customer service rep for Nels went off. Jenkins husband recorded the converstation.
Customer Service Rep: We prosecute anyone who tries to defraud our company if you wanna try that let me know it's called theft of services and I'm sure down there in Texas they just love you Black folks in court.
Kaneisha: What does it have to do with me being Black?
Customer Service Rep: Yeah, go to court in Texas and find out." The man who's voice is on Nel's answering service in South Carolina and DC doesn't stop there.
Customer Service Rep: I would love to turn this over to our attorneys they'll go for prosecution in Texas for theft of services because we did the work and you're not going to beat us out of our money. You people are famous for that. For stealing, lying.
Keneisha: You said you people what do you mean by you people?
Customer Service Rep: That's why the prisons in Texas off Black people so much with lethal injections.
Jenkins says she was shocked at what she was hearing but Mr. Customer service wasn't done.
Customer Service Rep: We know about you Black people because that's what takes up the jails and welfare are ni**ers.
Jenkins says, "I couldn't really believe someone was verbally telling me that."
Jenkins eventually got a refund from a third party. Activist Deric Muhammad says that was a teachable moment.
Muhammad says, "read the fine print, do your own investigation and most importantly do not spend your money with people who do not respect you or your community."
Woman: Customer Service Rep. Spewed Racial Slurs: MyFoxHOUSTON.com
(Visited 44 times, 1 visits today)