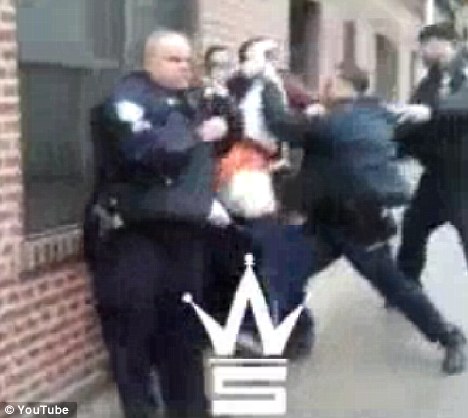 Armed with batons, four Bronx police officers were caught on camera as they set upon a teenage drug suspect and viciously beat him to the ground.
Horrified witnesses can be heard screaming at the officers to stop as the shocking attack is carried out in a street in broad day light.
Jatiek Reed, 19, was said to have needed staples to his head and was left 'black and blue' after the incident.
(Visited 108 times, 1 visits today)