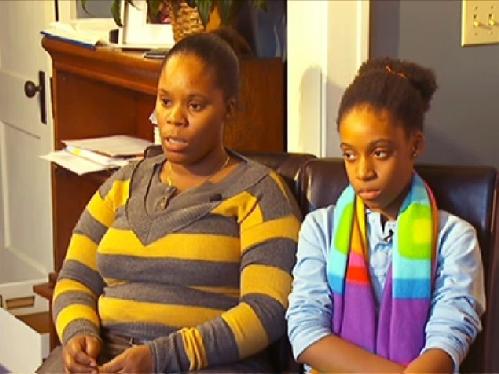 Is it me or does it feel like the racial climate in America is slowly but surely slipping back into the 50′s.  Incident after incident has been reported on teachers making racist math problems, games, and now racist comments directed toward black children.  But, this teacher takes the cake with remarks that make you check your calendar to make sure it's 2012 and not 1952.
The Daily Mail reported that Tim Olmstead, a sixth grade teacher at Heights Community School in St. Paul, Minn., allegedly called his students,"fat, black and stupid." But, he didn't stop there and it wasn't a one-time thing.  He told another black girl she would
"end up standing on a street corner begging for money."
One parent repeatedly complained about Olmstead and got nowhere with the administration and is now demanding that the principal and Olmstead be fired.
Latasha Tolbert said that the racist remarks started in her daughter's class several months ago and she has met "school officials dozens of times and eventually requested her daughter be moved to a different class."  Tolbert and three other parents have obtained legal representation to fight the school.  The attorney is necessary because Olmstead is out on PAID administrative leave.
via Teacher Tells Black Students 'You Will Never Amount to Anything' | EUR This N That | Urban Black News Blog.
(Visited 67 times, 1 visits today)