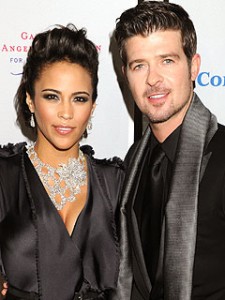 Robin Thicke and his wife, the beautiful Paula Patton seem to think that their good looks can get them out of paying their taxes like everyone else.   TMZ is reporting that the couple owes the IRS $492,583 after not filing their taxes for two years in a row.
A rep for the couple is reporting that "They've already paid more than half of this and they're working with the IRS to pay the rest."
Patton has received critical acclaim for her role in the movie "Precious."  She also co-starred along with Tom Cruise in the film "Mission Impossible: Ghost Protocol."  The couple has had liens placed on their property by the IRS until they repay the debt.
(Visited 61 times, 1 visits today)