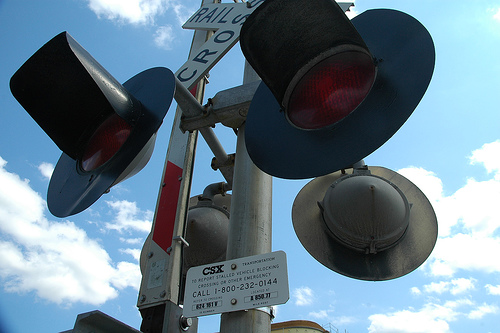 A train accident could have been much worse if it wasn't for two good Samaritans who happened to be in the right place, at the right time. Just after 4:00 a.m. Thursday morning Monique Dyton drove her car onto the train tracks near the intersection of West Main Street and New London Road in Newark, Delaware.
Dyton's car became stuck on the tracks.Shawn Brown and Clifford Fose were passing by the area and stopped to help.Dyton was still in the driver's seat while her passenger, Christina Johnson, attempted to push the car from the tracks.
Authorities say Brown and Fose told Dyton to get out, but she continued to work on freeing her car. "You need to get out of the car, I told her four times, and walked away and thought I can't leave her. I went back and said get out of this car," said Brown.
When the train gates activated and it sounded like the train was near, the two good Samaritans helped Dyton from the car and brought her to safety. Shortly after, the train plowed into the car, pushing it several hundred feet before it was thrown from the tracks.
Luckily no one was hurt. The driver was not intoxicated, according to police, and no charges have been filed at this time.
Neighborhood residents say the intersection has been the scene of multiple collisions.
(Visited 32 times, 1 visits today)