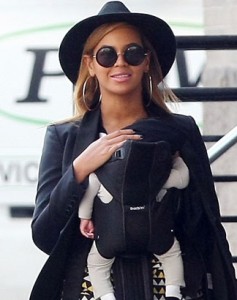 Beyonce and Jay-Z are said to be "actively trying" to conceive a baby, just two months after welcoming their first child Blue Ivy into the world.
The news may come as a shock to fans, as the couple are still getting used to being first-time parents to daughter Blue. However, MediaTakeOut reports that the couple are so keen to expand their family that they are already trying to get pregnant again.
A source tells the website that Bey and Jay are "committed" to creating a large family and are hoping that the singer falls pregnant this year as she will already spend most of 2012 away from work to raise Blue.
While this is most unlikely, the gossip site reports that Bey may already be pregnant.
Sounds like Blue could be welcoming a brother or sister before she's even walking!
(Visited 40 times, 1 visits today)