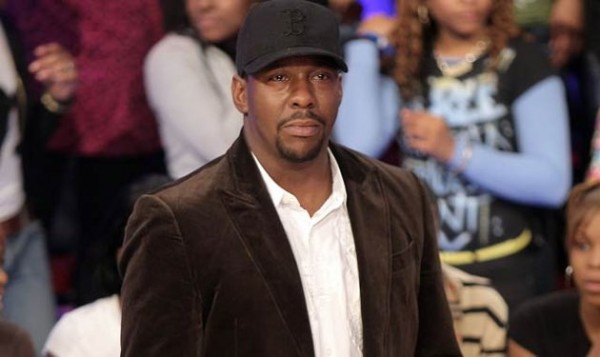 It may seem that since Whitney Houston's death that sources are attempting to capitalize their fame from her demise, but Bobby Brown's story has taken a completely different turn.
According to CarltonJordan.com, Bobby Brown is shopping a script about his life around Hollywood to filmmakers.
Apparently the script was written back in 2011, but wasn't garnering any attention from filmmakers, but since the dreary events of February 11th, Bobby and his writing partner Michael Pinckney have had renewed attention to the project.
Here is a synopsis of the script:
Sex, Drugs, Women and the Original Bad Boy of R&B, a toxic mix. The Bad Boy of R&B is a classic tale of R&B sensation Bobby Brown's meteoric rise from humble beginnings in Boston to the top of the R&B and Pop charts. His struggle with drugs, alcohol, women and a troubled marriage is a rocky journey and an inspirational one. One of hope redemption and the power of the human spirit. Having already accomplished more as a teenager than most men in a lifetime, Bobby must now face the greatest challenge of his life . . .  .Take this emotional journey with the original Bad Boy of R&B as we fully exposes his faults contradictions in this in-depth story of his many triumphs, trials and tribulations. The film exposes Bobby's darker side and puts his private demons on public display.
Since the script was completed back in November of 2011, it does not touch on the death of Whitney but "lightly" covers their marriage.
The pair admits that they are indeed going to shift the focus of the script to touch on Whitney's death, but out of respect for the family they did not want to push the script too soon.
As for who will star in the film, they have envisioned a fresh-face to play Bobby and want to build a star like the stars of the films 'Precious' and 'Notorious.'
(Visited 37 times, 1 visits today)