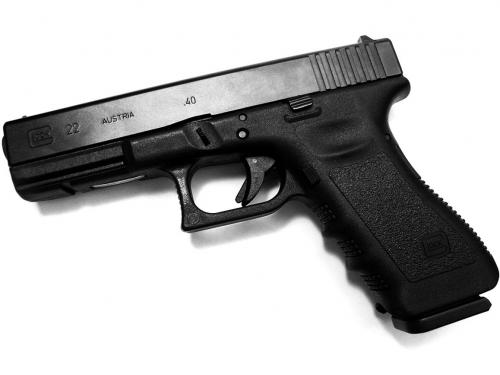 A 4-year-old girl was shot in the ankle Saturday by a hidden gun that was wedged under a mattress as she jumped up and down on a it at her home, reports the Chicago Tribune.
According to police, the illegal gun belonged to Jarquise Upton (pictured), who is the boyfriend of the child's mother.  Upton claimed that he kept the loaded gun for protection.  The 21-year-old man told police that he had been having problems with the little girl's father, so he had the weapon for "protection from my girl's baby's daddy who messes with me."
Investigators determined that the gun was registered as stolen, yet Upton told officers that he had actually found the weapon under a gangway.  Upton admitted to police that he had hidden the gun in his yard until just a few days ago, when he made the decision to bring it into the home.
After the child was struck by the stray bullet, Upton called a relative, allegedly saying that he wanted to turn himself in to authorities.  When police arrived at the home, Upton's mother and his girlfriend both admitted to police that the gun belonged to him.
Upton was charged with one count of unlawful use of a weapon by a felon, one count of misdemeanor possession of ammunition and one count of misdemeanor theft of lost or mislaid property.
The little girl, who was rushed to a local hospital, was listed in good condition and treated for a bullet wound to the ankle.
(Visited 139 times, 1 visits today)