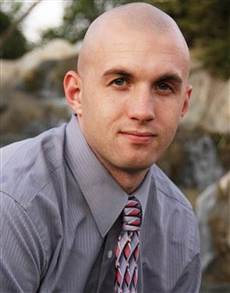 SAN DIEGO — A Marine sergeant who started a Facebook group that is openly critical of President Barack Obama and posted comments saying he will not follow the unlawful orders of the commander in chief is facing possible dismissal from the Corps.
The Marines on Wednesday told Sgt. Gary Stein — a Camp Pendleton Marine who started the Facebook page called Armed Forces Tea Party — that he is in violation of Pentagon policy barring troops from political activities.
Stein, a nine-year member of the Corps, said he started the page to encourage fellow service members to exercise their free speech rights. He has also criticized Defense Secretary Leon Panetta for his comments on Syria.
The Marine Corps said in a statement that Stein's commanding officer ordered a preliminary inquiry on March 8 after receiving allegations that Stein posted the political statements violating the Pentagon's directives.
"After reviewing the findings of the preliminary inquiry, the commander decided to address the allegations through administrative action," the Corps said.
"I'm completely shocked that this is happening," Stein said. "I've done nothing wrong. I've only stated what our oath states that I will defend the constitution and that I will not follow unlawful orders. If that's a crime, what is America coming to?"
Stein said he planned to fight the charges. He had applied to extend his service, which was set to expire in a few months.
(Visited 37 times, 1 visits today)