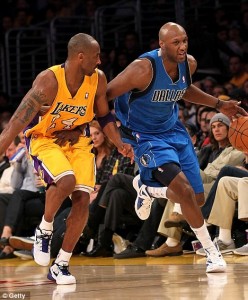 Lamar Odom has been dropped by the Dallas Mavericks and sent to the lower leagues.
Management decided the forward should play for the Development League's Texas Legends because he is out of shape and suffering from poor form.
Legends owner and Mavericks president of basketball operations Donnie Nelson confirmed Lamar, 32, himself came up with the idea to play at the lower tier first.
(Visited 21 times, 1 visits today)