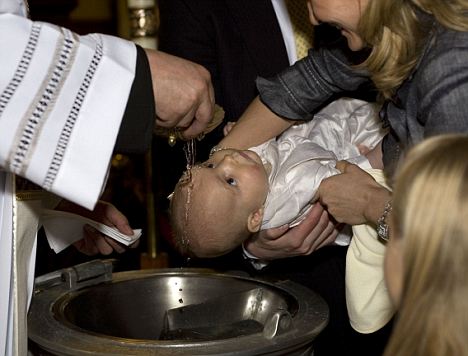 A mom-of-two could be facing with a prison sentence for illegally baptising her children.
Lauren Jarrell must answer to contempt-of-court charges after she went behind her ex-husband's back to baptise their children at the Independent Presbyterian church.
Both Lauren and Blake Jarrell are Christian – he is a Methodist while she is a Presbyterian, denominations which both encourage infant baptism.
Contempt: Lauren Jarrell could be facing a jail term after she baptised her children without the consent of her ex-husband, Blake
But Blake said he thought his children should be baptised at a later date, when they would be older and better able to understand the significance of the baptismal ceremony.
(Visited 100 times, 1 visits today)