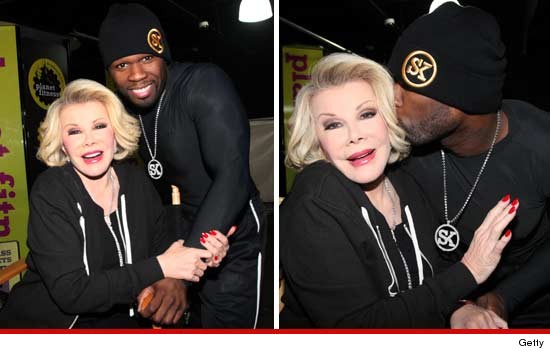 Joan Rivers could barely keep a straight face when she got up close and personal with music mogul 50 Cent in NYC on Tuesday.
It what could be the makings of the new "Odd Couple," the 78-year-old comedian even got a peck on the ear from Fiddy at a shoot for his Street King energy drink.
Forget can we tawk … can she rap?
(Visited 77 times, 1 visits today)