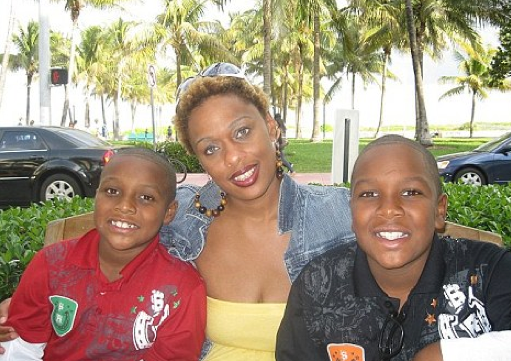 A mother-of-two has willingly given up everything – including her home, education and family – in an attempt to overcome her fear of failure. WHAT!
32 year old Te-Erika Patterson gave away her belongings, dropped out of graduate school and quit her two jobs in Hollywood, Florida in April. The drastic move was to show women they could restart their lives and still succeed – and to prove it, she documented her struggle on YouTube, seen below.
Even though she had a roof above her head before her decision, Patterson said she felt that her life was at a standstill. 'My world was crumbling all around, and I was trying to figure out what to do next,' she told the Florida Courier.
Patterson had earned a bachelor's degree and was working towards a master's degree in counseling at Barry University – but never finished.
One of the problems was the requirement of an eight-month internship, and the idea of working in an office had filled Patterson with fear.
'The last time I did that, that's what triggered my panic attacks and anxiety,' she said. The fear of returning to an office caused her to drop out of her degree entirely and she realized she had to make some changes.
Her mother and two sons, who are nine and 11, gave their support when Patterson said she wanted to become homeless. She spent four months sleeping in parks and shelters, during which time she claims she was sexually assaulted and spent two nights in jail. OMG!
And she admits the lifestyle – sleeping on the streets, missing her sons, the lack of privacy – was a struggle. 'It seemed like such a good plan when I was organizing it,' she said, but admitted she thought she would fail again when faced with the reality.
(Visited 29 times, 1 visits today)