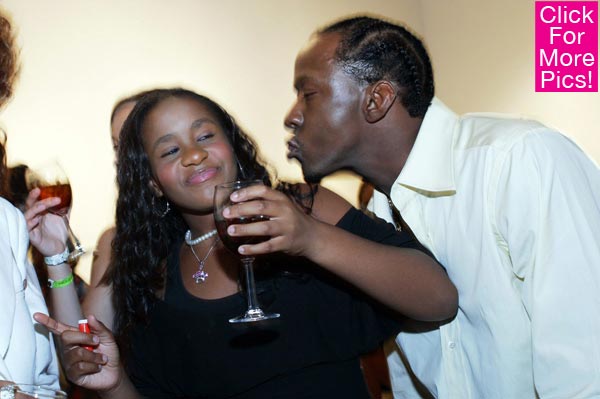 Bobby Brown is said to be "really upset" by his daughter Bobbi Kristina's romance with her "adopted brother" Nick Gordon.
The 19-year-old has been flaunting her relationship with Nick in Atlanta, Georgia, where they are staying in one of her mother Whitney Houston's properties. While rumours float about that Bobbi and Nick are actually engaged, her family, including grandmother Cissy Houston, are said to be "really upset" and "worried" by the unconventional romance.
"The situation is beyond sad," a source told UsWeekly. "Whitney never formally adopted Nick, but he lived with her and Bobbi Kristina from the age of twelve and they were raised like brother and sister. Nick came from a really bad background."
"Bobbi Kristina is still so vulnerable since her mother passed away. But Nick has become like her rock," they added.
(Visited 804 times, 1 visits today)