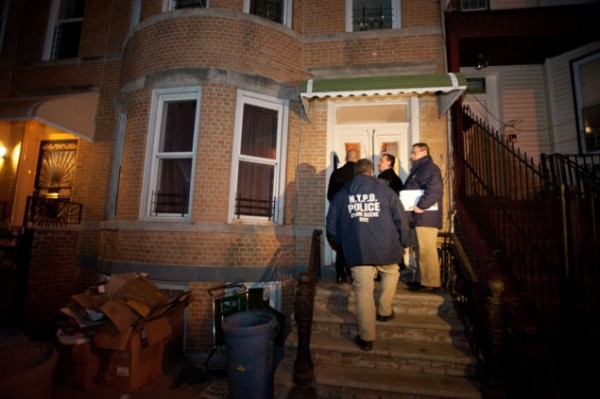 A Brooklyn teen with a rap sheet was arrested Sunday in the beating death of his girlfriend's 23-month-old baby, police said.
Tyree Wright, 19, was charged with first-degree assault and acting in a manner injurious to a child after cops grilled him and he confessed to abusing toddler Jacqil Degraffenreid, police sources said.
"We brought him in for an interview and he made some statements that incriminated himself," one police source said.
Wright has five previous arrests including collars for assault, robbery and trespassing, police said.
The baby's death was ruled a homicide when an autopsy by the Medical Examiner revealed that blunt impact injuries had caused lacerations to his liver and pancreas that caused internal bleeding, an agency spokeswoman said.
Wright – who is not the child's father – was babysitting the boy at his home on Shepherd Ave. in Cypress Hills, the police source added.
The tot's 21-year-old mother, whose name was not released since she is not being charged, was at work at the time.
When emergency crews responded to a 911 call around 4:35 a.m., Jacqil was found unconscious and unresponsive, police said. He was taken to Kings County Hospital where he died, police said.
Doctors at the hospital then contacted police when they noticed bruising on the boy's torso and forehead, a police source said.
A spokesman for the city's Administration for Children's Services said there was no open case on the boy. ACS is investigating, he added.
(Visited 33 times, 1 visits today)