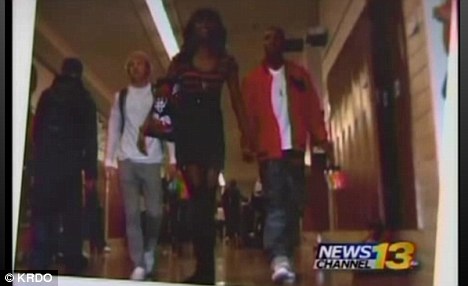 A picture of a lesbian couple holding hands was censored from a Colorado high school yearbook, according to students protesting the decision.
Rudolpho Tribulio and Anna Carmicheal, of Palmer High School in Colorado Springs, said their yearbook adviser ordered them to remove the photo from a page they were creating about high school relationships.
'She told me to in these exact words, "you either cut the gay couple or I cut the page,"' Mr Tribulio told KRDO.
Tribulio and Carmicheal have since been fired as yearbook staff, while two others have quit in protest at the school's 'unethical' decision.
(Visited 23 times, 1 visits today)