A fake 911 call made by Oscar Carillo, 26, led Pasadena, California police officers to kill an innocent college student whom they thought was guilty of robbery, reports the Daily Mail.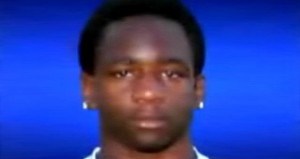 Carillo, a Latino cellular store worker, placed a 911 call Saturday night to report that two young African American males had stolen his backpack with a laptop inside of it out of his car. He alleged that they were wearing head-to-toe black. He said one was armed with a weapon. Carillo then changed his story and said both teens were armed. Carillo told police that the boys were traveling on foot on Orange Grove Blvd.
According to Pasadena Police Chief Philip Sanchez, the erroneous chain of events and tragic end result was ignited by that phony phone call and accounts for the mindset of the officers, who wound up killing 19-year-old Kendrec McDade because they thought he was armed with a gun.When two officers spotted McDade and a 17-year-old unidentified accomplice walking along Orange Grove, they approached them. Reportedly, McDade ran from the officers until another policeman used his cruiser to corner him in an alley. Police said that McDade allegedly made a motion towards the waist of his pants and that's when they opened fire.
via Fake 911 Call Leads To Kendrec McDades Death | News One.
(Visited 38 times, 1 visits today)