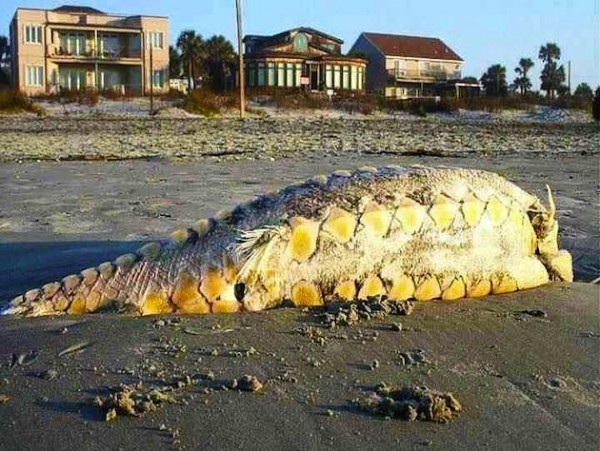 Something strange washed ashore on Folly Beach in South Carolina this past weekend. The beast had some wondering if it was some sort of new species.
[Related: 'Chupacabra' kills sheep in Mexico. False rumors persist]
Be not afraid, land dwellers. According to AOL's Pawnation, the freakishly large creature may look alien, but it is harmless. A veterinarian from a South Carolina aquarium identified the fish as a sturgeon. The Atlantic sturgeon can grow to 15 feet in length and weigh over 800 pounds.
[Related: Rare sea creature appears on Seattle woman's dock]
It won't win any beauty contests, but the Atlantic sturgeon has a lot more to fear from humans than we do from it. The Atlantic sturgeon was recently placed on the endangered species list. According to a February article from the Washington Post, the Atlantic sturgeon is a popular target for caviar. Limits have now been placed on the number that can be caught.
(Visited 224 times, 1 visits today)