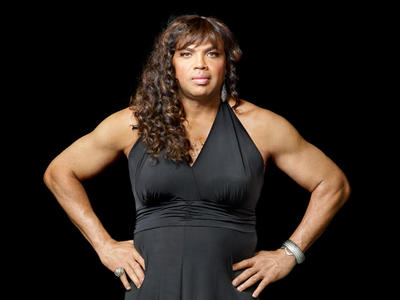 Sir Charles, err Madame Charles? The "Round Mound of Rebound" Charles Barkley is now sporting a dress for a new Weight Watchers campaign which will debut April 8. The NBA Hall-of-Famer and current TNT commentator has been very open about his struggles either maintaining or losing weight and staying in shape.
In January, Barkley was caught on a live microphone saying Weight Watchers a 'scam.' USA Today reports:
I'm pretty sure we have found the photo of what would be the ultimate nightmare for a blind date.
Yes, that's Charles Barkley in full catwalk attire.
Sir Charles is rolling out that look for his next Weight Watchers commercial, which will begin running April 8.
His theme has been to "Lose like a man," and apparently he'll use this look to remind men that losing weight isn't just a female thing.
(Visited 144 times, 1 visits today)