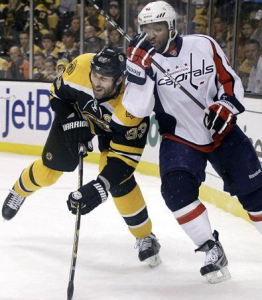 Joel Ward of the Washington Capital scored every hockey player's dream goal Wednesday night: a Game 7 overtime winner that knocked the defending champ Boston Bruins out of the playoffs.
The only problem is that Ward is a black player in what has long been a white man's league, and by the time the Capitals were flying home, Twitter had been flooded with racist slurs.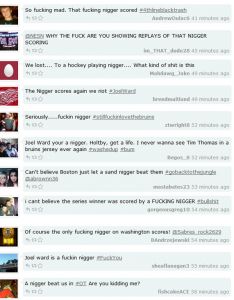 A teammate brought them to Ward's attention mid-flight and apologized that people were talking about his race and not his goal.
"It doesn't faze me at all," Ward tells the newspaper. "We won, and we are moving on. … People are going to say what they want to say." Teammates weren't as forgiving, and the league issued a statement calling the comments "ignorant and unacceptable."
(Visited 28 times, 1 visits today)