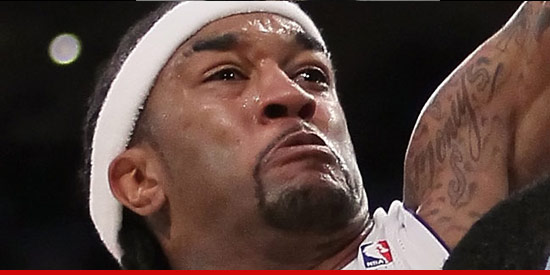 According to TMZ, Los Angeles Lakers big man Jordan Hill has just been charged with felony assault for allegedly choking a family member during an altercation in Texas earlier this year .
The charge was filed by the Harris County District Attorney in Houston. It's unclear whom Hill is accused of attacking.
The alleged incident took place on February 29. If convicted, Hill faces up to 10 years in prison.
24-year-old Hill was recently traded to the Lakers from Houston in exchange for Derek Fisher … and has become a key member of the team.
(Visited 50 times, 1 visits today)