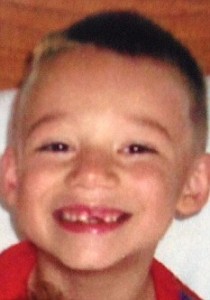 A Mexican man is allegedly being barred from entering the United States to bury his 10-year-old son, a U.S. citizen who died in a house fire this week.
Attorneys for Fidelmar 'Fidel' Merlos-Lopez are trying to win humanitarian parole so he can attend his young son's funeral, but say U.S. Customs and Border Protection has rebuffed their efforts.
Damien Lopez died in a Shenandoah row house along with his cousin, aunt and 7-month-old half-brother in northeastern Pennsylvania. The funeral is set for Monday, with burial the next day.
The grieving father has been waiting at the U.S.-Mexico border at Laredo, Texas, since the blaze killed his first-born son on Tuesday, according to his lawyer Elizabeth Surin.
'He's out of his mind. Can you imagine? Your son is dead in a fire and you can't even get across. It's clear they are giving us the runaround,' Surin said.
(Visited 34 times, 1 visits today)