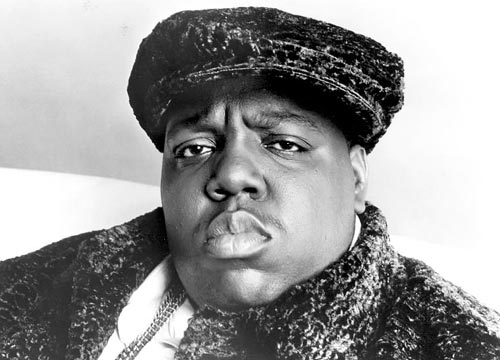 50 Cent has revealed P. Diddy is already planning his own version of the Tupac hologram that amazed fans at Coachella this year, bringing the legendary Notorious B.I.G. back to life on tour.
Incredible computer wizardry saw 'Pac return to the stage to perform alongside Snoop Dogg during the headlining show at this year's festival and according to Fif, Diddy has hit up the same people to provide a 3D version of the West Coast legend's eternal rival.
"I think Puff already called the people," Curtis revealed on DJ Drama's Shade 45 show on Friday. "I think he already been on the phone like, 'What? I know my next tour is me and B.I.G. We goin', baby.' They probably started 3-D rendering already. Puff, they can say whatever they want about him, he ain't gonna miss a moment."
While Diddy is planning to take his Biggie spectacle across the U.S., Dr Dre has confirmed he definitely won't be going on tour with Holo-Pac, who cost over $100k to create.
"It's strictly for Coachella, get it right," the Doc insisted in backstage footage filmed at the festival.
(Visited 112 times, 1 visits today)