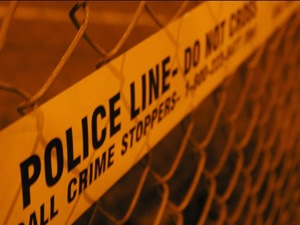 SPRING, Texas (AP) — Investigators say a mother has been fatally shot and her newborn son abducted outside a suburban Houston pediatric center.
Sheriff's officials say 28-year-old Kayla Marie Golden was walking to her vehicle after a checkup Tuesday with her 3-day-old son and had a verbal altercation with a woman in a parked Lexus.
Lt. Dan Norris says the woman repeatedly shot Golden, took her infant and sped away. He says the dying mother tried to reach into the Lexus, but it hit her.
Witnesses reported hearing up to seven gunshots. Norris says a man also was in the Lexus, which is blood-stained on the driver's side.
The infant, named Keegan, was wearing a green-and-white outfit displaying the word "handsome."
The shooting happened in Spring, near Houston. A statewide emergency alert was issued.
(Visited 24 times, 1 visits today)