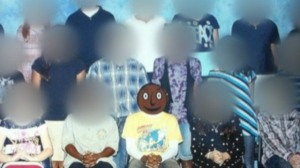 A Florida elementary school photo has caused a bit of controversy, after a photographer Photoshopped a Black smiley face in place of a student's head (pictured).
SEE ALSO: The Roots of Clarence Thomas' Black Burden
David Claussen, owner of the Davie-based Broward County Pictures, shot the image of the class of Sawgrass Elementary school second graders. He was later told that two students had not submitted signed release forms, according to reports.
Claussen, who has been in the school-picture taking industry for more than 35 years, found a unique solution to the problem: Adobe Photoshop.
via Sawgrass Elementary | NewsOne.
(Visited 23 times, 1 visits today)