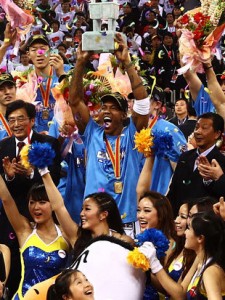 Stephon Marbury, the player who'd been all but shamed in the United States, has apparently found greatness in China.  The former NBA superstar led the Bejing Ducks to a 4-1 series win in the championship for the Chinese Basketball Association.   Marbury has been playing in China since leaving the NBA after the 2009 season.
During the championship, Marbury averaged 33.4 points, 6.2 assists, and four rebounds per game.  He might have been selected as MVP of the series were it not for a CBA rule stating that a foreign player cannot be named MVP.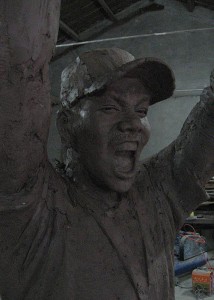 Since he could not get the MVP trophy, a website called hoopchina.com started a campaign online to build Marbury a statue for his performance.  By the end of the week, over a million people had voted in support of building the statue.   The trophy has been modeled in clay and transported the Jiangxi Province, where it will be made into a bronze statue.
(Visited 44 times, 1 visits today)