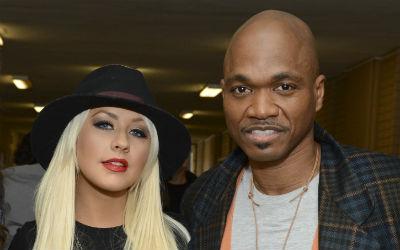 Singer Christina Aguilera is getting plenty of negative publicity for her seemingly illogical decision to get rid of Jesse Campbell, one of the favorite singers on the NBC show, "The Voice."  According to the Root.com, fans and celebs alike are outraged at her decision:
In the history of performance reality shows like NBCs The Voice and Foxs American Idol, it isnt uncommon for the programs to go rogue, switching up the rules at the last minute in hopes of adding some nail-biting suspense to otherwise predictable episodes.
In keeping with that tradition, The Voice decided last Monday during the live quarterfinals to call for instant eliminations, which required the celebrity coaches to immediately send a contestant home, taking the choice out of the hands of the voting public. And in a shocking turn of events, Christina Aguilera chose to oust soul singer Jesse Campbell, a fan and coach favorite.
"I was in total awe," Campbell said with heavy sigh in his second interview with The Root. "I was just as surprised and quieted as the audience and the public. I didnt know why and I was in disbelief."
For fans of the show, it was clear that this wasnt a simple case of eliminating the weakest link. On the contrary, this decision seemed to go against the general consensus that Campbell was, in fact, "the dude to beat," as Adam Levine had put it in a previous episode.
"It was very unbelievable … I was speechless," Cee Lo Green said of Aguileras decision last Monday, according to Hollywood.com. "We definitely dont share the same strategies as coaches." 
Fans even took to Change.org with a petition to have Campbell reinstated, which garnered nearly 2,000 signatures. One signee argued, "because America would never have eliminated him tonight! If ever!"
via Jesse Campbell: Christina Aguilera Didnt Keep Her Word.
(Visited 38 times, 1 visits today)