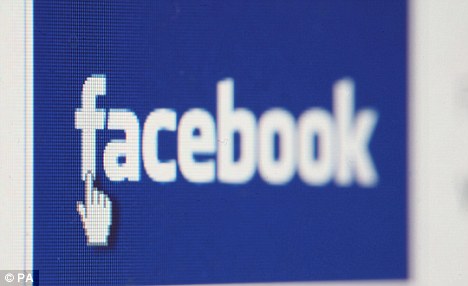 A jealous husband who discovered a flirty message from another man on his wife's Facebook account beat him to death with baseball bats, police have said.
Taiwanese husband Chou You-huang was convinced the man was not only flirting with his partner but hoping to take the relationship further.
His wife apparently wrote on Facebook: 'I want to get McDonalds! Which nice man will take me there?'
Message: Victim Chuang Shih-chang, 40, allegedly sent a 'flirty' Facebook message to Chou You-huang's wife
Chuang Shih-chang, 40, then responded: 'I am about to arrive at your house,' the China Post reported.
You-huang, 34, from the south of Taiwan, was horrified when he read the message and decided to take matters into his own hands.
He made contact with Chuang and arranged to meet him outside a restaurant.
When the Facebook friend arrived he was shocked to find himself confronted by not only the woman's husband, but also two of his friends – all of them wielding baseball bats.
They beat him ferociously before walking away with him slumped on the pavement.
They then apparently called the emergency services and said they had seen a man lying on the ground.
Chou told police later that he and his friends did not believe the victim had suffered life-threatening injuries. But he had. Chuang was discovered dead.
Police arrested the husband and his own friends. They are expected to be charged with murder.
(Visited 49 times, 1 visits today)