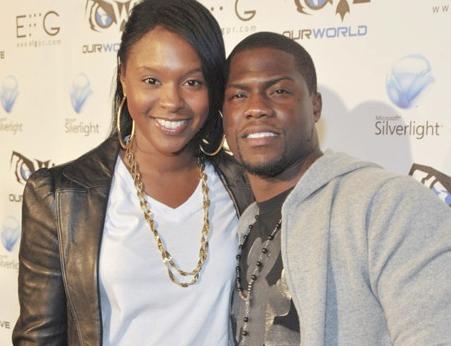 *Man, comedian Kevin Hart's ex-wife Torrei is quite the package … of drama.
In court this past Wednesday in Los Angeles she attempted to assault Kevin's attorney Debra Opri during a hearing for their divorce proceedings, according to RadarOnline.
As we previously reported, Hart filed for divorce from Torrei last year.
The divorce was recently finalized and they were in court for post divorce matters, and yesterday, the judge sanctioned Torrei, causing her to become irate and combative. "At the conclusion of the hearing in which the judge ordered Torrei to pay Debra Opri's legal fees for a filing motion Torrei was absolutely livid that she had been ordered to pay a portion of Kevin's legal fees, and she lunged at Debra Opri, who was in the hallway at this point. Several sheriff's deputies had to restrain Torrei and separated the two. Torrei said that Opri was a 'b*tch,' and Opri was shaken up after the incident. Torrei wasn't arrested," an eyewitness told RadarOnline.com exclusively.
via Kevin Hart's Ex-Wife Attempts Assault on His Lawyer | EURweb.
(Visited 141 times, 1 visits today)