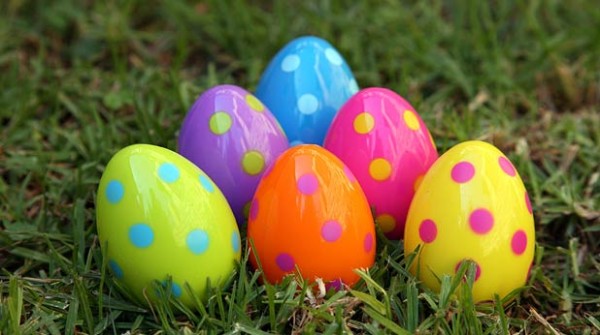 An army bomb squad rushed to an Easter egg hunt in England on Sunday after a 3-year-old boy found a live hand grenade.
Eagle-eyed Stuart Moffatt, 34, — who was there with his wife and three kids — saw the child standing over the World War II-era explosive at the Holford, Somerset event. He began moving several pre-school-aged children away from the looming danger, the Daily Mail reported.
"We were beginning to count up the eggs at the end of the hunt and I saw a boy of three standing on an object," Moffatt told the paper. "It was brown and about 4 inches high. It looked like an Easter egg, but it was a hand grenade — I was shocked. The boy who was standing on it thought it was a rock."
Moffatt immediately alerted organizers, prompting the bomb squad to descend on the field, cordon off the area and close a local highway, the New York Daily News reported. Soldiers safely detonated the grenade after everyone was clear.
About 25 children aged between 2 and 5 were hunting for eggs at the event, organized by a pre-school group, according to This Is Somerset.
Trucker Paul Gibbard, 40, whose daughters were hunting for candy-filled treats, said the explosive was likely from a shuttered military base in Holford.
"Apparently there used to be an American Army base in Holford during the Second World War," he said. "I think it has something to do with that."
(Visited 38 times, 1 visits today)