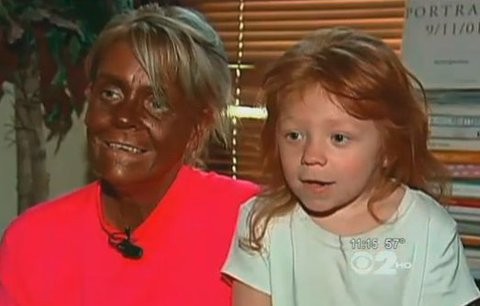 New Jersey mom was arrested for child endangerment after she took her 5-year-old daughter to a tanning salon, where the child received severe burns all over her body.
The child's kindergarten teacher called cops after she noticed the painful burns when the girl arrived to school.
Now her mother, Patricia Krentcil, 44, is facing felony charges for allegedly sneaking her daughter into the tanning booth.
Krentcil's daughter apparently received enough of the radiation to burn her skin and leave her with painful damage, police say.
The mother allegedly sneaked her daughter into a stand-up tanning booth.
Employees at the tanning salon in Nutley, New Jersey, didn't realize Krentcil had brought her daughter into the stand-up tanning booth.
State law prohibits children under 14 from using tanning booths. Anyone under 18 must have parental permission.
She's out on $25,000 bail.
(Visited 301 times, 1 visits today)