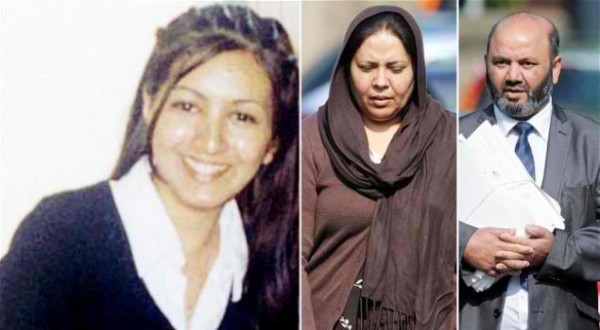 A teen girl was allegedly killed by her parents for refusing to let them choose her husband.  The court heard arguments that the parents of 17-year old Shafilea Ahmed killed her for bringing "shame" onto her Pakistani family by trying to go on dates and living a western lifestyle.
The case came before the Chester Crown Court after her sister agreed to protest against her parents, admitting that she saw them kill her sister.  The court was also told that the girl's parents, Iftikhar Ahmed, and his wife Farzana, 49, spent a year trying to convince their daughter to live a stricter, more disciplined way of life.
Prosecutors are alleging that the family, which lived in Britain, decided to kill the girl when they figured that they would never be able to get her to change.
"They finally killed her because she had dishonored the family and brought shame on them. They had despaired of her ever becoming a daughter they could ever be proud of."
Shafilea's body was found in 2004 beside a river bed in England.  Police could not solve her murder until her sister spoke up about seeing the killing take place.
(Visited 297 times, 1 visits today)