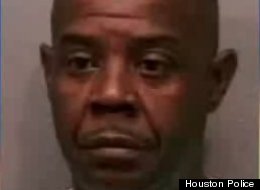 When Houston police responded to 57-year-old Joseph Mouton's suicidal phone call, a search of the apartment turned up results that were far from routine.
Around 7:40 a.m. Wednesday, the body of 6-month-old Joseph Elijah Mouton was found wrapped in a blanket and placed in his father's refrigerator, the Houston Chronicle reported.
Paramedics responding to the call had to force their way into the apartment with the help of the building's maintenance staff. Once inside, they found Joseph Mouton with what appeared to be several self-inflicted wounds. According to NBC affiliate KPRC, Mouton was high when he killed his son and sources told the station that he then tried to kill himself by overdosing on pills.
He has previously had trouble with the law and served time for attempted murder charges in 1988, drug charges in 2004, and domestic abuse of the baby's mother this fall around the time of Joseph Elijah's birth.
The discovery was not only a shock to police, but also to neighbors, who claimed they always saw a loving father and son around the apartment complex.
(Visited 48 times, 1 visits today)