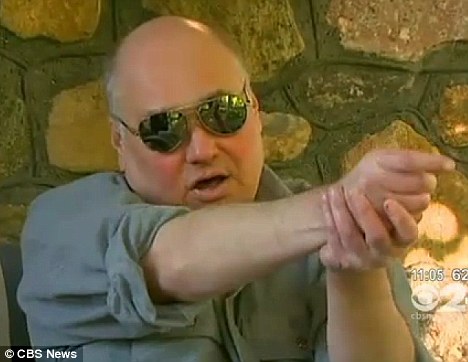 A blind man has won a legal battle to keep and shoot his guns.
Steven Hopler, 49, from Rockaway, New Jersey, had his firearms confiscated after shooting himself in the leg.
Police first removed his gun collection in 2008 but a judge has finally ordered that the decision goes against a constitutional right to bear arms.
In the long-running legal battle, Mr Hopler has argued that he has safely handled guns since he was a child.
Mr Hopler lost his sight as a result of diabetes in 1991 and has experience of using firearms correctly both as a sighted and non-sighted person.
Friends at his local firing range say his aim is incredible.
'I've handled guns for many years – being sighted and being blind – and I've never had a problem,' Mr Hopler told CBS News.
He argues that the case is less about fire power and more about basic freedoms.
His attorney, Robert Trautman, claims that Mr Hopler was singled out because of his disability.
(Visited 38 times, 1 visits today)