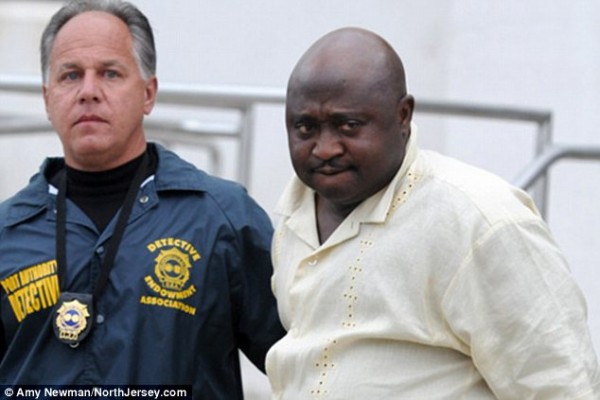 Authorities say a longtime security supervisor at a New Jersey airport has been arrested on a charge he was using the identity of a New York City man who was murdered 20 years ago.
Illegal immigrant Bimbo Olumuyiwa Oyewole, 54, of Nigeria, was arrested on Monday at his home in Elizabeth.
His co-workers knew him as Jerry Thomas, a man who was murdered in New York City in 1992, the same year Oyewole allegedly assumed his name when he started working at the airport.
It wasn't immediately clear how Thomas' personal information was acquired.
The Port Authority of New York and New Jersey says Oyewole had worked at Newark Liberty International Airport for about 20 years and had passed background checks.
Oyewole allegedly had all the documents he needed, including a birth certificate and a social security card.
He had worked under several contractors at the airport, most recently FJC Security Services.
A message left Monday on Oyewole's home phone was not immediately returned, and the Port Authority said it wasn't sure if he had retained an attorney.
(Visited 28 times, 1 visits today)