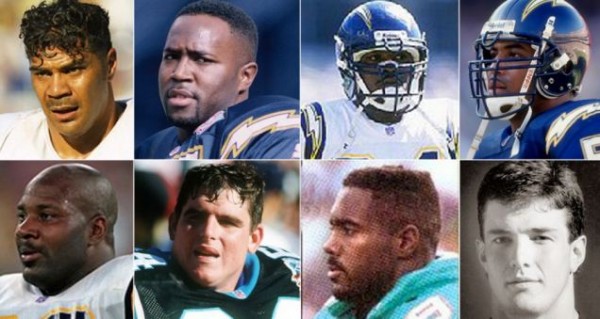 Junior Seau, who was found dead Wednesday after he shot himself in the chest, is the eighth player from the San Diego Chargers Super Bowl team to die before age 45.
San Diego sports fan have long claimed that city was cursed — it's the largest city in that country that has never won a major league championship. However, it seems that the 1994 Chargers team may, itself, bear a curse.
Some of the players have died in freak accidents — Rodney Culver was killed in an airline crash and Doug Miller was hit twice by lightning on a camping trip — but all were killed before their time.
The 1994 Chargers team was never supposed to be in the Super Bowl. The players never even supposed to make the play-offs, according to pundits who watched the rag-tag team before the season kicked off.
Ultimately, the team didn't have what it took to win the Super Bowl. They were dominated by to the San Francisco 49s in a 49-26 game that the chargers never led.
Eight of the 45 members of the team are now dead, leaving the surviving players reeling.
'It's crazy, just crazy, that we've had so many guys who have fallen. I can't make any sense of it. I've given up trying,' former Chargers running back Natrone Means told the San Diego Union-Tribune in 2008.
'You just hope you quit getting these random messages out of nowhere that another teammate has passed away.'
via Junior Seau dies: 8 on San Diego Chargers 1994 Super Bowl team have died before 45 | Mail Online.
(Visited 41 times, 1 visits today)