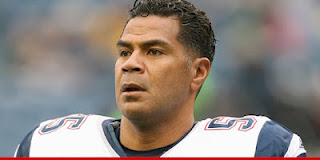 A rep for Junior Seau's family has confirmed that his family is going to donate his brain to concussion research.The family has not decided on which research center will get Seau's brain, but the top two candidates are the Sports Legacy Institute at Boston University and the Brain Injury Research Institute.
Seau committed suicide by shooting himself in the chest which led many to believe he wanted to keep his brain intact for research. Seau, age 43, played in the NFL for twenty years
via My Thoughts My Experiences My Life.
(Visited 47 times, 1 visits today)