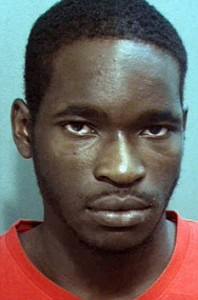 A 19-year-old man was arrested on child abuse charges after police obtained a video which allegedly showed him beating up two teens in the street.
Baron Ewing and another man, Jaraun Jarvis, from Orange County, are suspected of punching several teens on Kentwood Circle near Forest City Road earlier this month.
The incident was recorded with a cell phone camera and the video was posted to YouTube, investigators said.
The video shows the two men approaching the teenagers who are unaware of the imminent attack.
One of the men punches one of the teens in the face. The men throw more and more punches and kicks and the teens do not fight back.
(Visited 79 times, 1 visits today)