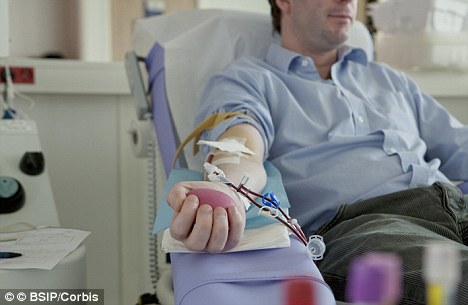 An Alabama man has filed a lawsuit against a Florida blood bank, charging that a transfusion during a heart bypass surgery infected him with HIV.
The lawsuit alleges that the contaminated blood given to Howard Midkiff came from the Alabama branch of LifeSouth Community Blood Centers.
The blood contaminated with HIV was collected by LifeSouth from 'John Doe' on October 14, 2010, according to the lawsuit.
Four days later, Midkiff was admitted to the Baptist Medical Center in Montgomery where he underwent a coronary bypass grafting in which the infected blood from LifeSouth was allegedly used.
Beasley Allen, the law firm representing Midkiff, said that LifeSouth found out that the blood products tested HIV positive in May 2011 and alerted the Baptist Medical Center.
The following month, Midkiff was diagnosed as being HIV positive
(Visited 48 times, 1 visits today)