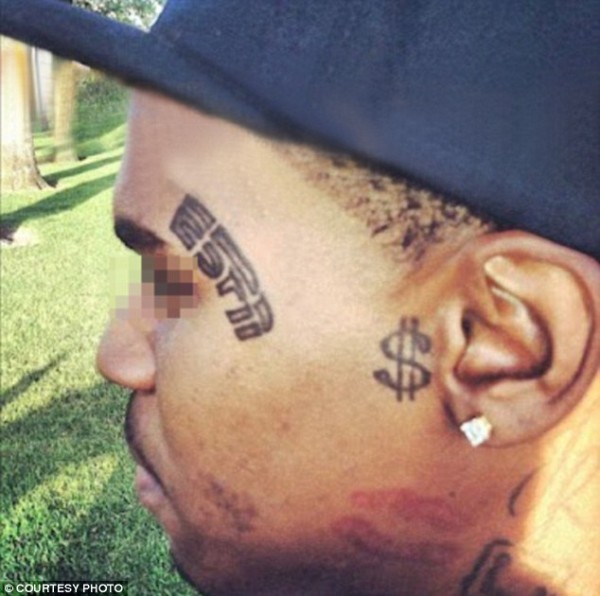 A man in the U.S. tattooed his face with the ESPN logo because he wanted to appear on a popular TV program on the sports network.
The unidentified man, who already has a tattoo of a dollar sign under his ear, was keen to be on SportsCenter, a daily sports news television show, and the flagship program of ESPN.
SportsCenter is shown up to twelve times a day, replaying the day's scores and highlights from major sporting events.
Desperate: The man shows off the ESPN tattoo as well as another one showing a dollar sign
The ESPN tattoo appears on the left hand side of the man's face above his eyebrow.
The photo of the mystery man also shows what appears to be a lipstick kiss on the left side of his neck, but it is unclear whether that is another crazy tattoo or a female admirer with a particular fondness for his facial art.
It is not the first time someone has shown there love for the U.S. sports broadcaster.
(Visited 248 times, 1 visits today)