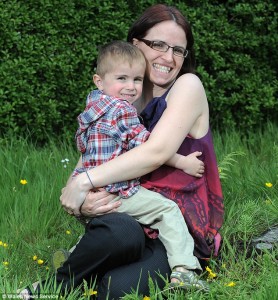 A baby boy was diagnosed with a life-threatening illness using Facebook – after a friend spotted his rare condition which doctors had missed.
Little Evan Owens suffered from seizures but medics thought he was just holding his breath during tantrums.
In a desperate bid to get to the bottom of the worrying attacks, mother Cerys, 33, filmed one of the seizures and posted it onto her Facebook page.
(Visited 22 times, 1 visits today)