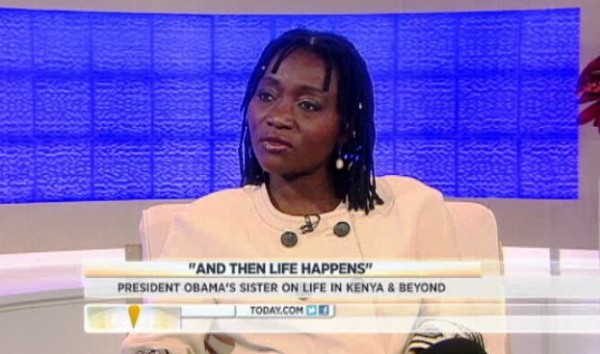 *Auma Obama, a half-sister of President Barack Obama, visited the "Today" show this morning to promote her new memoir "And Then Life Happens," about growing up in a remote village in Kenya, her life and her relationship with her famous brother, who she met for the first time in the 1980s.
"When I met my brother, we had this instant connection," she told co-host Ann Curry about the relationship she forged with him as a young adult. "I was able to talk to him and he really understood the things that I was talking about. …It just clicked."
In his memoir, Obama wrote of that encounter with Auma, "I knew at that moment somehow that I loved her, so naturally, so easily and fiercely."
via President's Sister Auma Obama Talks About her Memoir (Video) | EURweb.
(Visited 36 times, 1 visits today)