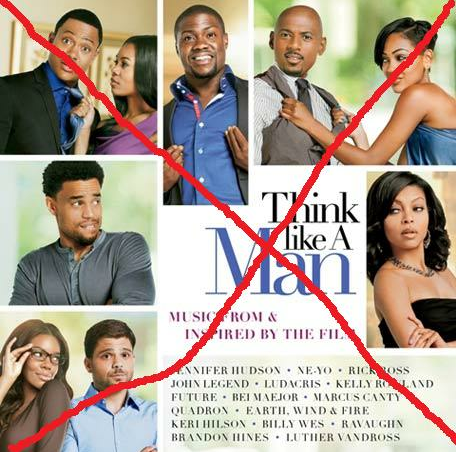 Steve Harvey's hit movie Think Like A Man has allegedly been banned in France because officials say the film is not diverse enough aka it's too black. WTH!
According to blogger Fabienne Flessel at the blog Global Voices:
"Surprising as it may be, the answer lies in the fact that the film has an all-black cast. French cinema is often pointed at for not fairly displaying all components of the country's multiethnic population."

It is unclear, though, whether "Think Like A Man" has literally been banned, or if it just is not being screened, not that it makes much difference. But the Global Voices blogger and several other French-speaking bloggers seem adamant that someone in a position of power in France is uninterested in promoting films by and about black folks. One blogger claims "Tyler Perry's movies are never scheduled in any French movie theaters or are only released in DVDs, even thought he has been used to leading the U.S. box office."

France has also been in the news recently when some French folks objected to a Miss Black France pageant in April. Miss Black France was the first-ever beauty pageant for black women and was endorsed as being more representative of France's diverse cultures. One supporter said:

"The purpose of this beauty contest is to shine a light on the many black women in this country who are rarely given any media attention. The Miss France competition is not nearly representative enough of modern France."
But some critics balked at the Miss Black France pageant, complaining that purposefully excluding white women from a beauty pageant was "disturbing" and "hostile." These critics said all pageants should be inclusive of everyone, even if they didn't seem particularly committed to diversifying the Miss France pageant itself.
(Visited 29 times, 1 visits today)